Prestatu dugu gure eskola Halloween ospatzeko.[:]
Hemen azaltzen dizuegu ingelesez zer den Halloween eta erakutsi nahi dugu nola prestatzen ari garen San José – Carmelitas ikastetxean:
"Halloween is celebrated in many countries around the world. It makes places on 31th October. People usually wear scary costumes and attend Halloween parties.
At San José – Carmelitas School, primary students spent several sessions decorating the classes and the corridors, preparing for Halloween."
Lehen hezkuntzan:
Halloween heltzear dagoenez, gure gelak, apaindu ditugu, jai hau behar bezala ospatzeko.
Bakoitzak apaingarri bat ekarri du etxetik eta klasea benetan ikusgarria eta beldurgarria geratu zaigu.Eskerrak eman nahi dizkiegu gurasoei seme-alabekin apaingarriak aukeratzen parte hartzeagatik.Hemendik, Halloween zoriontsua edo, hobeto esanda, HIGUINGARRIA izan dezazuela opa nahi dizuegu!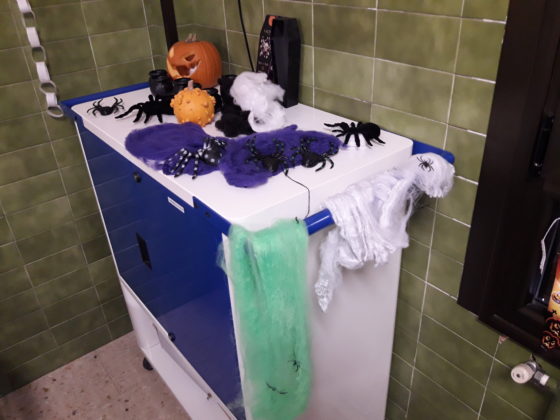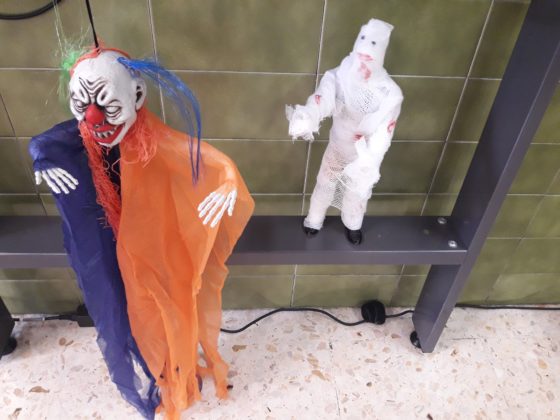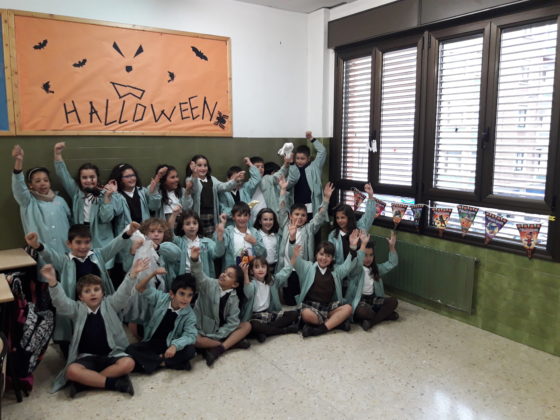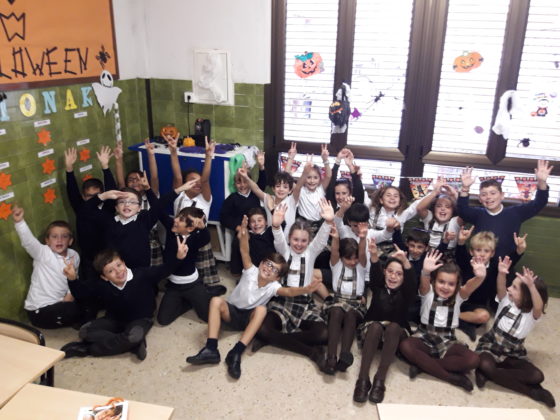 Haur hezkuntzan:
Gaur gauean Gau beltza ospatuko dugu!!!
Let's go to Halloween, friends and remember It must be trick or treat!!!!!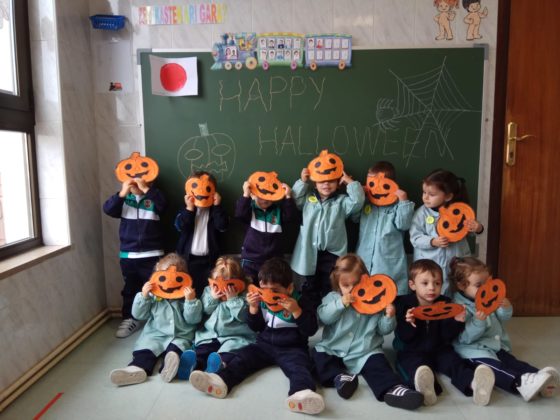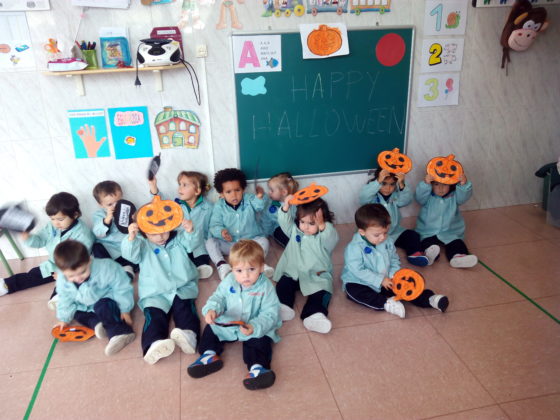 A Halloween joke:
– What do you call a witch that lives on the beach?
– A sand-witch!"
HAPPY HALLOWEEN!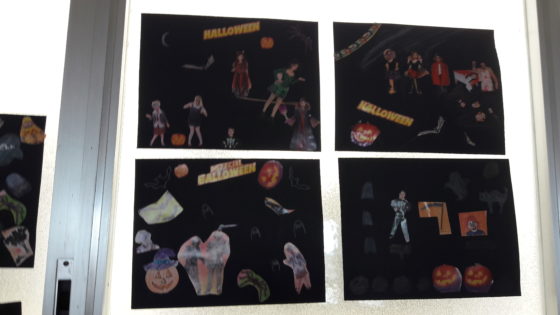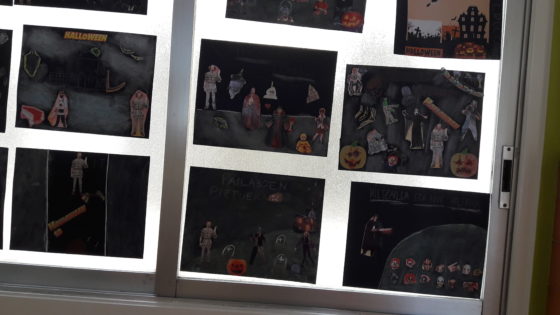 [:]